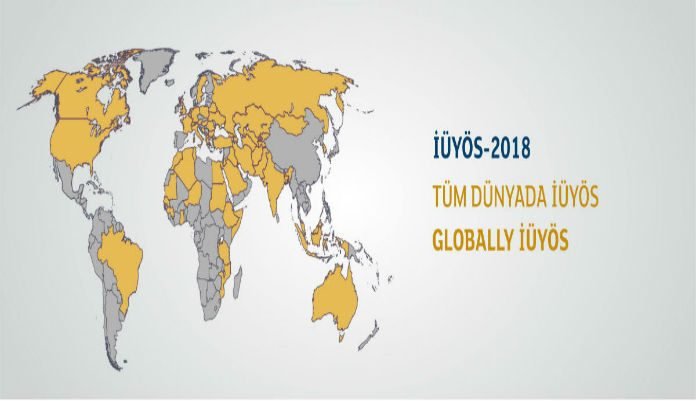 Istanbul University, a university that has been ranked among the world's top 500 universities and among the 10 research universities in Turkey, with its yearly International Student Exam (İÜYÖS) gives thousands of international students the opportunity to study at a university in Turkey.
This exam is held for overseas, non-Turkish candidates and for non-residents of Turkey, who wish to receive a university degree from Turkish Universities. The results of İÜYÖS can be used for admission to Istanbul University or more than 100 other universities in Turkey which admit non-Turkish and/or non-resident students.
İÜYÖS-2018, will be held simultaneously in 95 exam centres around the world in a single session on Saturday, April 28th, 2018. İÜYÖS exam booklets come in 6 different languages (Arabic, English, German, Russian, and Turkish).
 Applications will be submitted Online
The applications will be accepted via http://yos.istanbul.edu.tr/ until March 23rd, 2018. Detailed information regarding the application requirements, exam centres, exam content, sample questions from the previous exams, base points, quotas, and life in Istanbul are accessible via this webpage.
Up-to-date information regarding IUYOS-2018 can be found via the following social media accounts: Facebook/iuyos, Istagram/iuyos, Twitter/iu_yos and Youtube/iuyoss
Exam Calendar:
Exam Date
Saturday, April 28th, 2018
Deadline for Applications
March 23rd, 2018
Announcement of the Results
May 28th, 2018
Online Application Address
yos.istanbul.edu.tr
İÜYÖS-2018 Exam Centres
Turkey – Istanbul, Ankara, Izmir, Erzurum, Gaziantep, Ipsala (Edirne), Sanliurfa, Trabzon, Mardin, Van / USA – Los Angeles, New York / Afghanistan – Kabul, Mazar-i-Sharif / Germany– Berlin, Köln, Mannheim, Hamburg, Munich / Argentina – Buenos Aires / Albania – Tiran / Australia – Melbourne / Austria– Vienna/ Azerbaijan – Baku, Ganja, Nakhchivan / Bahrain – Manama / Bangladesh – Dhaka / Belgium – Brussels / Belarus – Minsk / Bosnia and Herzegovina – Sarajevo / Brazil – Sao Paulo / Bulgaria – Kardzhali / Republic of Djibouti – Djibouti / Algeria – Algeria / China– Shanghai / Indonesia – Jakarta / Morocco – Rabat / France – Lyon,  Paris / Ghana – Accra / Guinea – Conakry / South Korea – Seoul / Georgia – Tbilisi / India – New Delhi / Holland – Rotterdam / United Kingdom – London / Iraq – Baghdad, Erbil / Iran – Tehran, Tabriz / Sweden – Stockholm / Switzerland – Bern / Italy – Milan / Canada – Montreal / Qatar – Doha / Kazakhstan – Almaty, Astana / Kyrgyzstan – Bishkek / Kosovo – Pristina / Kuwait – Kuwait City / Turkish Republic of Northern Cyprus – Nicosia / Lebanon – Beirut / Macedonia – Skopje / Malaysia – Kuala Lumpur / Egypt – Cairo / Mongolia – Ulaanbaatar / Moldova – Kishinev / Mauritania – Nouakchott  / Mozambique – Maputo / Niger – Niamey / Nigeria – Abuja / Romania – Constanta / Russia – Moscow, St. Petersburg / Senegal – Dakar / Sudan – Khartoum / Somalia – Mogadishu, Hargeisa /Saudi Arabia – Jeddah, Medina, Riyadh / Tajikistan – Dushanbe / Tanzania – Dar es Salaam / Tatarstan – Kazan / Tunisia – Tunis / Turkmenistan – Ashgabat / Ukraine – Kiev / Jordan – Amman / Uzbekistan – Tashkent / Pakistan – Karachi, Lahore / Rwanda – Kigali / Sri Lanka – Colombo / Greece – Athens