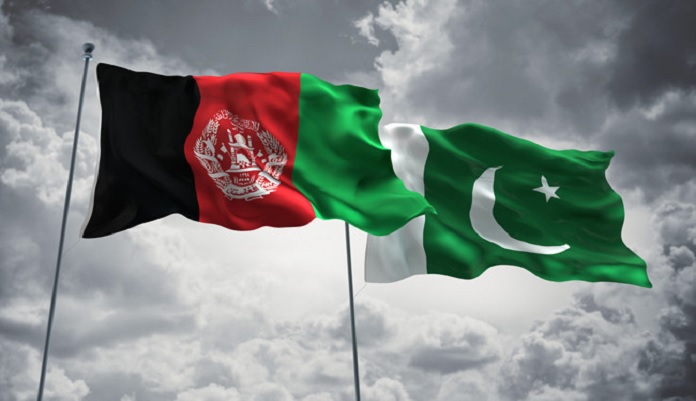 On June 9, 2020, Afghan President Ghani, in his meeting with Pakistan's Chief of Army Staff, Gen. Qamar Javed Bajwa said that the Afghan and Pakistani foreign ministries will declare a joint announcement regarding the developments in the meeting between them; however, nearly three weeks have passed and the joint statement is yet to be published.
It implicitly indicates that the relations between Afghanistan and Pakistan experience unprecedented ups and downs.
An Overview
It can be unambiguously said that state-to-state relations between Afghanistan and Pakistan have never been friendly from the very beginning of the creation of Pakistan in 1947. Unluckily, the country was not able to maintain the ideal relationships with pro-Pakistan regime of Taliban in Afghanistan. Moreover, as a research paper writes, post 9/11 bilateral relations have been revolving around serious distrust, blame game, refugee crisis, and cross border violation leading to an environment of low intensity hostility towards each other.
On the other hand, innumerous trilateral summits initiated by Turkey, China and US were held to ameliorate relations between Pakistan and Afghanistan; still, the desired results are not achieved and there is a dire needs for formal written policies and endorsed commitments in this regard.
Furthermore, Afghan officials have always accused Pakistan for sponsoring terrorism and supporting Taliban fighters, who are fighting against Kabul government for nearly two decades now. The cause is backed by the annual terrorism report of the United States that claims Pakistan is doing too little to counter terrorist groups, especially when it comes to Haqqani terrorist network that operates in Afghanistan.
Claims and Facts  
Pakistan, in return, as the Washington Post reports, bristled at the criticism in the U.S. State Department report, saying it has been relentless in its assistance to Washington as the United States brokered a peace deal with the Taliban, which it signed in February. At the time, the deal was touted as Afghanistan's best chance in four decades of finding a lasting peace.
The facts on ground here are, however, far different from what is being said and expressed in the media outlets.
A recently published report on Daesh group in Afghanistan "Islamic State of Khorasan or ISK", which became released in the month of June in Kabul, shows that most fighters and commanders of ISK are related to tribal areas of Pakistan that were initially shifted to Nangarhar province of Afghanistan in the form of suppressed refugees.
Moreover, former Afghan Chief Spy, head of Afghan intelligence of National Directorate of Security (NDS), Rahmatullah Nabil, warns that Afghan and foreign terrorist groups are being procured on the other side of the Durand Line (Pakistan-controlled territories) and are planning to launch a major attack of strategic Ghazni city of Afghanistan. The attack is planned and will be led by Al-Qaeda in the Indian Subcontinent (AQIS), the Chief Spy adds.
In addition, Pakistani premier, Imran Khan, called the notorious defunct terrorist, Al Qaeda Leader Osama Bin Laden, as 'Martyer', and according to Nabil, it points toward the Pakistani military strategy where it allows the Pakistani army and intelligence to shelter terrorists and maintain close ties with them. Such undaunted remarks in the threshold of Intra-Afghan negotiations carry out the message that neither the Taliban nor Al Qaeda should be dealt with, it is, in fact, Pakistan that US and the world need to make deal with, Nabil articulates.
Novel Prospects
Even so, Pakistan reassures the Afghan government that it will help the country in the on-going peace process and will not support and sponsor a specific [anti-government] group.
Pursuing a win-win situation instead of zero sums is vital both for Pakistan and for Afghanistan, as the rare and irreplaceable opportunity of putting an end to the 45 years of conflict in Afghanistan and the region has arrived. However, this opportunity will not last forever and rapid changes are expected within next few months.
Afghanistan is willing to get maximum advantage of these circumstances, and its foreign policy toward Pakistan and every other country in the region and the world, as President Ghani envisioned, is to adopt and practice a posture of multi-alignment in the foreign policy. Pursing a number of friendly relations with other countries while establishing alliance and expanding the tools of partnership. It is fundamental that partnership of Afghanistan shifts from a predominantly security focus to the enormous range of economic, cultural, social, financial ties that will enable Afghan people to tackle poverty, exclusion and violence, which are fundamental blockages.
Disclaimer: The views and opinions expressed in this article are those of the authors and do not necessarily reflect the official policy or position of South Asia Strategic Research Center (GASAM)