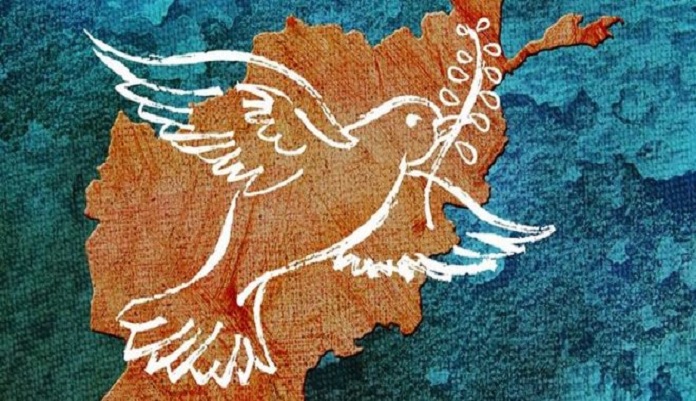 More than a dozen attempts have been made to launch formal intra-afghan negotiations since 2009. From the very release of Taliban prisoners by Afghan government, as a gesture of good intention, in 2010 to the arrival of Taliban delegation to observe the prisoner swap in Kabul in 2020, the conflicting narrative of peace on the Taliban and Afghan government sides makes it difficult for them to reach a permanent solution. Besides that, lack of sense of compromise of both sides on specific issues have further complicated the peace process. In this analysis, I will glimpse at the background of intra-Afghan negotiations in past two decades in Afghanistan, different understandings from intra-Afghan negotiations and post-settlement Afghanistan, track the implementation of the Doha agreement between U.S. and Taliban, and refer to the standing matter of prisoner swap and initiations of intra-Afghan talks.
Intra-Afghan Negotiations in Last Twenty Years
The very first direct meeting where the Taliban members and Afghan government's peace negotiators sat at the same table was in France in December 2012. The conference was organized by the French Government in Chantilly, a chic suburb of Paris. Here, let us have a fleeting look at the peace talks in past two decades.
In late 2004, 16 Taliban members, including Jalaluddin Haqqani, who later established the Haqqani Network, and 12 ostensible Taliban provincial governors had entreated the Afghan government that they would like to enter negotiations for reconciliation. The request was received by Afghan government and conferred with Americans at that time; however, the opportunity was missed due to lack of desirable context. A few years later, the U.S. government, too, decided to use the word "insurgent" instead of "terrorist" for Taliban fighters and, expressed its desire for initiation of peace talks with the group.
Following these incidents, and in lieu of concluding a national consensus on peace and reconciliation, Afghan government convened a three-day Consultative Loya Jirga "Afghan-style Grand Council" in June of 2010. The council recommended the Afghan government to release a number of Taliban prisoner as a gesture of good intention, and establish a High Peace Council (HPC) in order to ensure a national consensus on peace. In the following year, though, the head of HPC, Prof. Burhanuddin Rabbani became killed in a Taliban suicide attack, and so, he became the first "Martyer of Peace" in Afghanistan. From 2010 to 2015, the HPC, however, was able to make around 10,578 Taliban fighters and commanders to put their weapons down, join community and start a peaceful life.
Later in June of 2013, the Taliban group inaugurated its office for talks, and as an address of it, in Doha capital of Qatar. Taliban had the options to open office in Turkey, Qatar, UAE or Saudi Arabia as well; but they preferred Qatar because it was neural. Americans were also satisfied with the decision of the group.
Despite gathering in France in 2012, Afghan and Taliban representatives met in Doshshisha University of Japan in the same year. They also met in, at least, four PUGWASH-held conferences and meetings in various countries since that year.
After the formation of National Unity Government in June 2014, Afghan President Ghani, in first months of his term, met Turkish President Recep Tayyip Erdogan in Kabul and discussed peace with him. The meeting with Turkish President Erdogan was of most importance, because both the Afghan government and Taliban have positive approach toward Turkey due to its constructive role in Afghanistan. President Ghani later traveled to Saudi, China and Pakistani to establish a regional consensus on peace.
Afterwards, President Ghani introduced the Afghanistan National Peace and Development Framework (2017-2021) in 2017 where its states that "Afghan government is deeply invested in the peace process and stands firm on the needs to find political solutions to the conflict." Then in 2018, Afghan President Ghani introduced his proposal for peace under the title of "Road Map for Achieving Peace: The Next Chapter in the Afghan-led Peace Process", where he had asked the Taliban to accept the Constitution which is open for amendment.
Subsequently, Afghan government made its efforts to have direct meeting with Taliban in Urumqi of China and Murree of Pakistan in 2017; however, these talks were unsuccessful. Thus, Afghan government launched quadrilateral meetings between Afghanistan, Pakistani, U.S. and china called Quadrilateral Coordination Group (QCG). Henceforth, QCG convened six meetings in Kabul, Islamabad and Masqat of Oman between 2016 and 2017; however, these gatherings were fruitless because Taliban had not participated in them.
As an alternative resort, Afghan government launched the "Kabul Process" to make the Taliban to attend the negotiation table. Afghan government offered the Taliban a representation in Afghanistan, providing the Taliban agrees formation of an acceptable peace road map. Two conferences of the Kabul Process became convened in 2017 and 2018; however, the process did not continue, as the Taliban were not able to provide a positive response for the call. Succeeding the Kabul Process, Afghan government assembled a two-day high-level conference on peace in Uzbekistan in March 2018. Afghan and Uzbek Presidents and high-level delegations of more than twenty countries had participated in the meeting where they called on Taliban to accept the peace call of Afghan government and enter into intra-Afghan negotiations.
Despite myriad sweats for initiations of talks as hinted in above, the reasons behind failure of intra-Afghan negotiations can be counted as; presence of foreign forces, dependence on foreign players, role of the United States, miscarriage of High Peace Council, conflicting interests in the peace process and lack of an impartial mediatory third-party
Tracking the U.S.-Taliban Doha Agreement
Prior to any kind of negotiations on peace and discussions on future of Afghanistan with the Afghan government, Taliban had always demanded negotiations, and stressed on reaching a conclusion, with the United States first.
From the Taliban side, the whys and wherefores are obvious as the U.S. and foreign forces have presence in Afghanistan and carry attacks against them, Afghan government will not be able to decide autonomously, especially regarding the fate of U.S. and foreign forces in Afghanistan. Most importantly, Taliban are afraid of their cause of fighting against "occupation" to be questioned because of initiations of peace talks with Afghan government, and therefore, their insurgents will lose morale in the battlefield. Consequently, the Taliban leadership became very concerned about the forgiving behavior between Afghan security forces and Taliban fighters during the 3-day ceasefire in Eid-ul Fitr of 2018. For that reason, they did not agree to truce in Eid-ul Adha of the same year. However, Taliban were able to make a conditional truce in Eid-ul Fitr of 2020 and, thus, a ceasefire is projected the upcoming Eid-ul Adha of 2020 as well.
The very first effort to have peace talks started between Americans and the Taliban in Doha was made in 2015; however, it faltered after the Afghan government denounced the process.
In late July 2018, the very second, yet semi-official, talks were held between Allice Wells, the U.S. State Department's senior South Asia diplomat and other senior American diplomats and the Taliban representatives in Doha of Qatar. Unlike 2015, there was no such reaction from Afghan government that time.
As a third known attempt, and first official announcement, of U.S. to initiate direct talks with Taliban, Ambassador Zalmay Khalilzad was appointed by Secretary Pompeo as the U.S. Special Representative for Afghanistan Reconciliation on September 21, 2018. At that juncture, Ambassador Khalilzad, for the sake of talks to enter a serious stage, made Pakistan to release the imprisoned Taliban Deputy Leader and co-founder of the group, Mullah Abdul Ghani Baradar, on October 25, 2018. Baradar was, then, appointed as Deputy Political Taliban Leader and Head of Taliban Political Office in Qatar as well as chief negotiator of Taliban in one of the toughest and most challenging negotiations of the world.
It is important to mention that Mullah Baradar was one of the leading Taliban members who favored talks with Afghan government as well as the United States. In February 2010, Mullah Baradar held independent talks with Afghan government; however, he was immediately arrested by U.S. and Pakistani intelligence in Pakistan's Karachi within no more than one month. The politicians and analysts believe that Bardar's imprisonment at that time indicated that Pakistan was opposed to Afghan peace talks.
After more than a year of direct negotiations and nine rounds of talks, U.S. and Taliban were eventually able to sign a peace agreement on February 29, 2020, that sets a 14-month timeline for the withdrawal of U.S. forces from Afghanistan.
Surprisingly, a large portion of commitments in the U.S.-Taliban agreement, in spite of countless hurdles and deferments, were fulfilled; but a remarkable number of articles of the agreement are yet to be realized completely. Let us squint fulfillment of some of these promises to this day:
Under the agreement, the United States was supposed to draw down U.S. forces to approximately 8,500 troops within 135 days, and it did it.
Under the agreement, the Taliban were supposed to halt carrying out attacks on large cities, and they did it; however, the Taliban, still, carried out a number of attacks in Kandahar, Samangan and some other places.
Under the agreement, the United States was supposed to evacuate five of its military bases in Afghanistan, and it did it.
For the meantime, U.S. and Taliban accuse each other of trespassing the agreement, and condemn the actions taken by either side.
Prisoner Swap and Initiation of Negotiations
At the outset, it was enshrined in the U.S.-Taliban agreement that "up to 5,000 Taliban prisoner and 1,000 Afghan security forces will be released as a measure of confidence building with the coordination and approval of all relevant sides by March 10, 2020, which will be also the first day of intra-Afghan negotiations". However, it did not happen in the expected manner, and the process of prisoner swap is yet to be concluded due to various reasons including ruthless approach of Taliban toward Afghan government, as the group was considering itself "conqueror", and had not let the Afghan government to be a part of U.S.-Taliban negotiations. In return, the unconvinced Afghan government, in order to prove its sovereignty, schemed a proper mechanism for prisoner swap. The approach of Afghan government even resulted in arrival of a Taliban delegation to Kabul to follow-up the matter, which was unlikely without the resistance of the Afghan government.
Taliban have released 861 detainees (some of them are not members of Afghan Armed Forces) out of the promised 1,000, while the Afghan government freed around 4,458 and kept some 542.
The reason behind why Afghan government refuses to release the remaining number of Taliban prisoners is that they are involved in serious crimes against innocent civilians. There are also some rumors that the remaining Taliban prisoners were involved in carrying raids against foreign forces and that is why the Americans and foreign force do not want them to become freed.
In spite of all odds, preparations for full releasement of prisoners and intra-Afghan negotiators are already completed in both sides (Afghan government and Taliban).
As a sign of positive developments in the prisoner swap, it is of importance to mention that Afghan government has just released (50) Taliban prisoners that were among the remaining notorious prisoners.
Afghan government, this time, has augmented its efforts to bring peace to Afghanistan and make the Taliban to join the community and be a part of the Afghan government. For this purpose, Afghan government has established a broad-based High Council for National Reconciliation under the Chairmanship of Dr. Abdullah Abdullah, the second man of Afghan government when it comes to peace and reconciliation. The team of Afghan negotiators is diverse that is made up of wide variety of ethnics, languages, religions, political leanings, women and youth.
On the other hand, Taliban are also keen to have the intra-Afghan talks commenced as soon as possible. The team of Taliban negotiators is, however, comprised of men with single worldview, religious beliefs and political leanings, and it obviously deprived of any diversification. Ensuing these updates, a Taliban spokesman of Qatar Political Office, Suhail Shahin, recently tweeted that: "Taliban are ready to release all remaining prisoners of the other side before the eve of Eid al-Adha, provided they release our prisoners as per our list already delivered to them. Likely, Taliban are ready to begin intra-Afghan negotiations immediately after in case the process of the release of the prisoners is completed."
Nonetheless, Taliban had carried out 401 assaults in different provinces of Afghanistan in past one week, where they killed 46 civilians and wounded 93 others; according to July 25 report of the Afghan Office of the National Security Council.
The Afghan government is incredulous to provide any response for the recent tweet of the Taliban spontaneously because the group has repeatedly disappointed the government in regards with taking any positive reaction in such circumstances. Nevertheless, a few months back, the Afghan government has told that Taliban that if they want the intra-Afghan negotiations to begin, they should agree for a one-month ceasefire, which was rejected by the Taliban, reasoning that the ceasefire is an issue to be talk over in the intra-Afghan negotiations.
Unalike Narratives of Peace and Post-settlement Afghanistan
There are two dominant blocs of peace, and post-settlement Afghanistan in region and the world: Republic and Emirate.
The Republicans, the Afghan government, its Western and Eastern allies, Afghan political parties, civil society organizations and a large portion of Afghan men, women and youth demand the existent system of government and its institutions that are officially called "Islamic Republic of Afghanistan" and its Constitution to remain in place, and the Taliban should join the Republic. The main understanding in this bloc is that Republic is the pivot and the entire Afghan people, including Taliban group, shall be a part of it.
The Emiratians, the Taliban group, Islamic fundamentalists, Al Qaeda and other 20 terrorists groups operating in the region, excluding the Islamic State/Daesh, a small portions of rural Afghans and urban educated men, who have been nurtured in system but still have enmity with the Islamic Republic of Afghanistan, demand the existent system of government and its Constitution to be aloof, and an Islamic Government shall be reinstated instead. The main understanding in this bloc is that Emirate should be the pivot, and the entire Afghan people, including political parties as well as officials of the current Afghan Administration shall be a part of it.
The Taliban had called themselves as Islamic Emirate of Afghanistan in the U.S.-Taliban agreement; however, they did not explicitly recounted the future system of Afghanistan as Islamic Emirate of Afghanistan but they unquestionably used the term "Islamic Government".
From early 2017 to late 2019, Afghan government presented several peace plans with different titles and schemes but analogous contents. Afghan government believes that Constitution is amendable, shrink and expansion of institutions is likely and reforms in the system is in the cards; however, the fundamental freedoms, mainly of speech and movement, women's right and education, and achievements of last two decades shall be preserved.
In contrast, Taliban have not got a written plan for peace, intra-Afghan negotiations or future of Afghanistan, at least that is known or seen, so far. Some times ago, Taliban were asked to share their plans and proposals with Afghan nation and the international community; but they are yet to do so. In response, they just said that were advancing in consultation with friendly Afghan political figures and intellectuals. Such a secrecy, or inconsideration, makes it almost impossible for Afghans and the world to learn about the true intentions of the Taliban. Moreover, a remarkable number of Taliban commanders in the battlefield have faith in and aspiration to overthrow the Afghan government and take power by force, which is in unambiguous contradiction of entire efforts made for peaceful resettlement and reconciliation in Afghanistan.
Conclusion
Intra-Afghan negotiations are inevitable, and it is for the good of all relevant parties to initiate direct, official talks in shortest possible time. It is forty-two years that Afghans whirl in war and conflict, and plunge in blood and tears, and thus, the patience is over.
There is harm for neither of parties in the intra-Afghan negotiations as the United States, in its agreement with Taliban, enshrined, and the international community also approves, that it will seek economic cooperation with the new post-settlement Afghan government as determined by the intra-Afghan dialogue and negotiations, and will not intervene in its internal affairs.
It is the perfect opportunity to put an end to the almost half a century bloodshed and insecurity and backwardness in Afghanistan because there will be no space for foreign occupation, civil war and proxy conflicts remained in Afghanistan as a result of intra-Afghan negotiations, and peace and reconciliation, accordingly.
Dictatorship became to an end in Afghanistan the day Afghans, for the first time in its 5,000 years of history, experienced casting vote to their favorite Presidential candidate in 2004. The Taliban party should abate their demands to a remarkable extent, and the Afghan party should also take care of wishes of the opposite side, and let the intra-Afghan negotiations succeed.
Afghanistan is a large country and there is space for everyone, no one shall be remained out in the post-settlement government. The Afghan government and Taliban shall make sure that everyone feels included in and owner of the post-settlement government.
Disclaimer: The views and opinions expressed in this article are those of the authors and do not necessarily reflect the official policy or position of South Asia Strategic Research Center (GASAM)